Our mission statement and commitment:
"Create a quality hand crafted beverage, food product, and experience for every customer, everytime."
Rescate - means "Rescue" in Spanish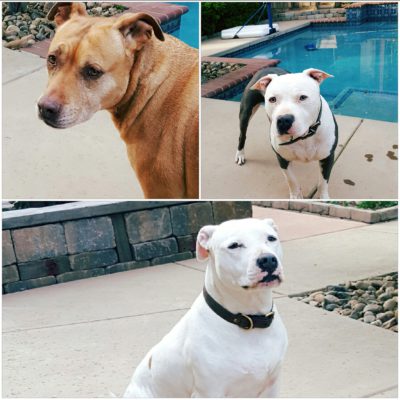 Top Left: Amara: rescued July 2009 Top Right: Tezoc rescued March 2014 Bottom: Eva rescued June 2013
Our first rescue is our customers with great tasting artesian and gourmet coffee when you are in need. That may be early mornings, to late afternoons.  Rescate will be here to serve you with a smile.
Our second rescue, is our passion for our four legged family members. We have three rescues pets and have positively impact not only their lives, but our as well.
Rescate Coffee is committed to contributing to the local community with cash donations to pet rescue organizations as well as portions of sales of select retail items.  Rescate Coffee wants to create an environment that is compassionate to our customer's needs, and the needs of pets in our community.  One cup at a time!